About Skywrite
Climate March Sky Layar App is an augmented reality skywriter for the PEOPLE'S CLIMATE MARCH route on September 21 in NYC. Participants will be able to look up through mobile devices to see changing texts written in virtual vapor trails, expressing the goals and aspirations of the March.
Instruction
Download and open the Layar app. Click the upper left menu icon. Sellect Geo Layers. Click Search Layers for "Climate March Sky". Hold your phone to the sky and look up!
Or scan the QR code below!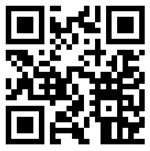 You can find drawings in the sky at the following locations along the march.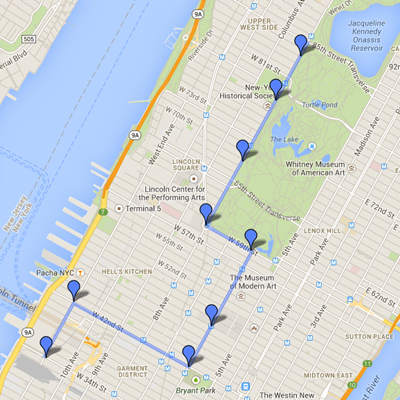 Be Part of Skywrite
There are two ways that you can be directly involved:
Tweet A Message
Use the hashtag #skywriteAR to submit a message for us to display above the march.
You can also use that hastag to tweet or view images from Skywrite.
Submit A Message Here
You can also submit a message with the form below.
About The Artists
Will Pappenheimer
Will Pappenheimer is a Brooklyn based artist working in new media, performance and installation with an interest in institutional or spatial intervention and the altered meaning of things. His work often explores the confluence or tension of the virtual and physical worlds. Individually and as part of the Manifest.AR collective he has exhibited in solo shows at the Corcoran Gallery of Art, DC, the ICA in Boston, Kasa Gallery, Istanbul, the DUMBO Arts Festival, Fringe Exhibitions in Los Angeles, Samek Art Gallery, Bucknell University, PA, Pace University and Pocket Utopia Gallery in New York.
Zachary Brady
Zachary Brady is a digital artist and Partner/Director of Technology at Suits & Sandals, LLC. He's medium is code and people through the form of interactive installations and interventions. His art primarilly deals with giving the power of creation to the viewer and occasionally deals with the many topics of identity.
You can find out more about other showings of Skywrite from the following links: